Impact Central Illinois 2023 Nonprofit Grant Recipients Selected
The members of Impact Central Illinois celebrated at their Annual Meeting on June 6, 2023 at the Country Club of Peoria. Members voted that evening and those members who could not attend in person, voted absentee. To date, Impact Central Illinois has awarded $924,000 in grants to nonprofits in four years.
Three (3) $100,000 IMPACT Grants were awarded in three categories for a total of $300,000
and one $25,000 INSPIRE Grant was awarded to a smaller nonprofit.
Greater Peoria Family YMCA https://peoriaymca.org
in the category
Health and Community Wellbeing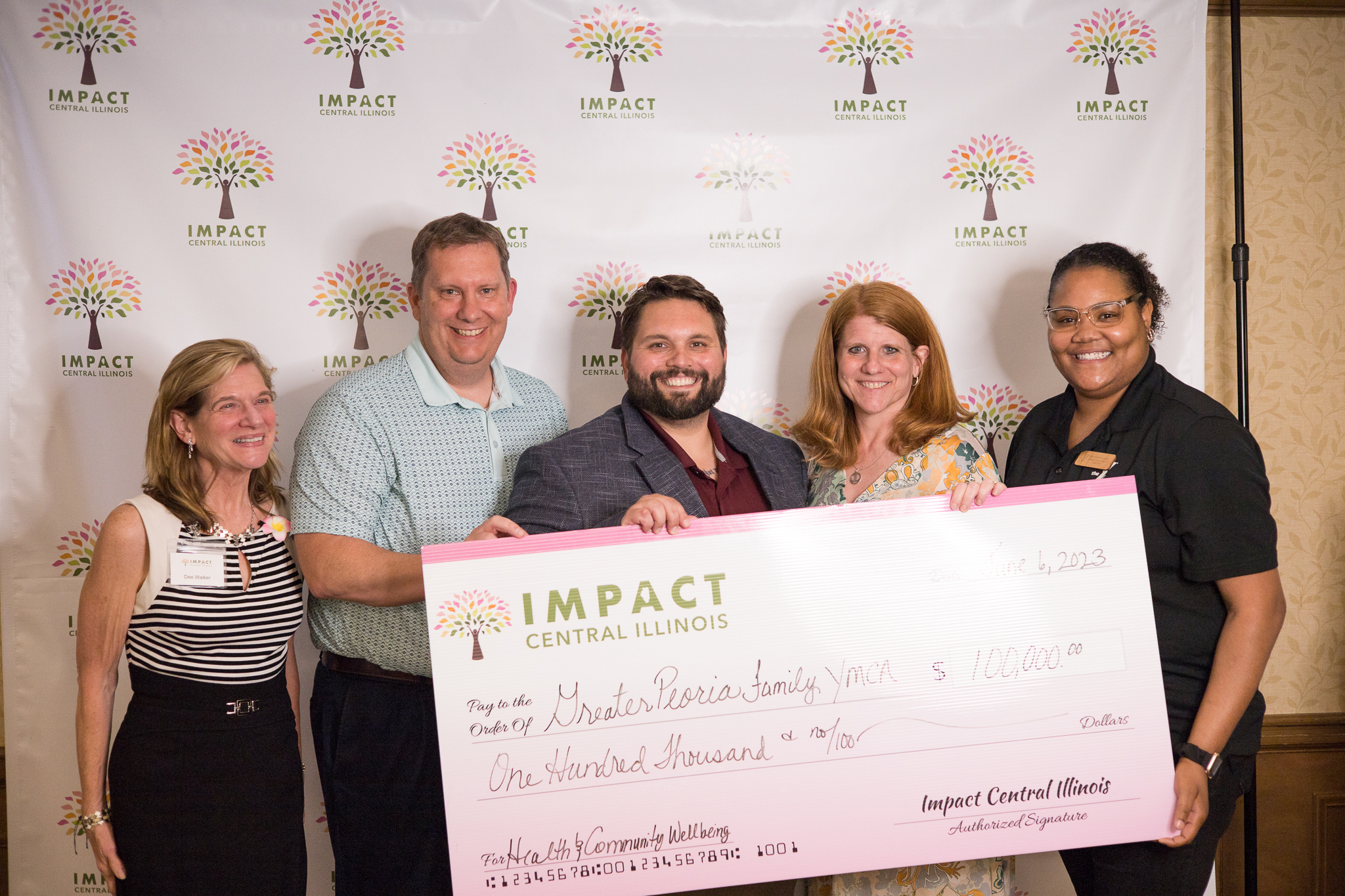 Greater Peoria Family YMCA: Dee Walker (Impact GRC), Scott Loftus,
Trey Chandler (YMCA), Emily Cahill (Peoria Park District) and Kennedy Banks


Project Description: The Greater Peoria Family YMCA and the Peoria Park District are joining together to serve the needs of Peoria's most underserved communities. This unique effort will provide quality programming in a mobile experience. We intend to engage children and families in outdoor recreation and fitness experiences designed to create a better understanding of health and wellness, while building stronger relationships with each other, and developing a deeper spirit for community. This collaboration will have a consistent presence from spring to fall in six different community parks, three in each community, targeting both the 61603 and 61605 zip codes.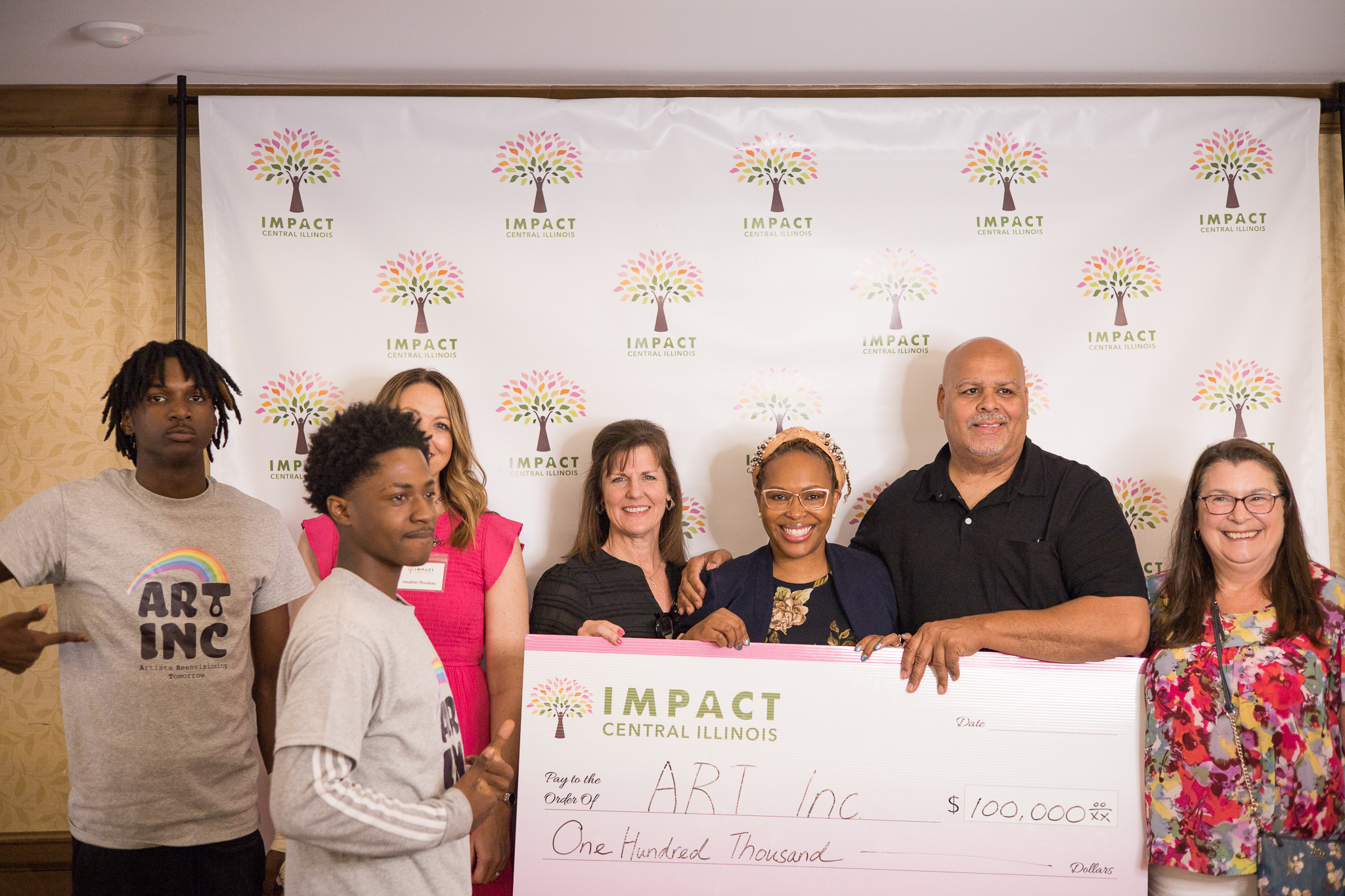 Art Inc: JaQuan, JeSean, Heather Rouleau (Impact GRC Co-Chair),

Wendy Kolbus (Impact GRC Chair), Nikki Romain, Jonathon Romain and Kristen Berchtold


Project Description: Art Inc: Children who participate in the arts are more likely to succeed in school and develop positive skills and behaviors. ART Inc will transform an abandoned school building in one of Peoria's most challenged neighborhoods into an economically and environmentally sustainable video production facility. The Production Studio will enable ART Inc to enhance and expand their Arts and STEM programming. It will introduce 150 youth annually to film, studio music, lighting, and sound production through fun and engaging activities. Truly accessible to all, it will be also be a place where local artists come together and create.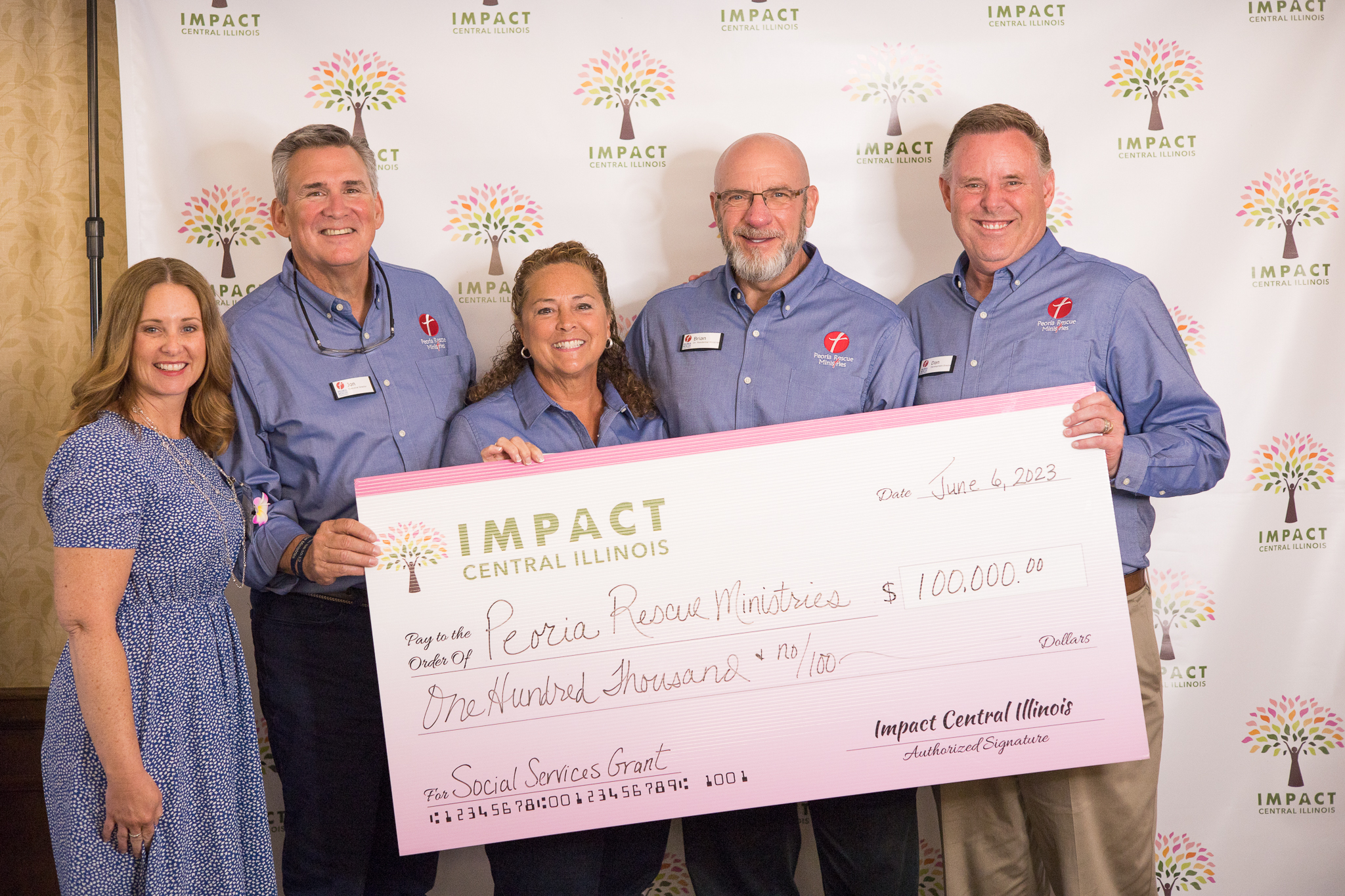 Peoria Rescue Ministries: Kelly Juergens (Impact GRC Chair),
Jon Rocke, Jolene Rocke, Brian Butler and Dan Wolf

Project Description: Individuals experiencing homelessness or other life controlling circumstances engage in unique Work-Readiness Training as part of a holistic approach to poverty alleviation. It provides opportunities for Residential Program students to explore and utilize their gifts and abilities as they learn the fundamental values of work within a relational, asset-based approach, addressing their spiritual, emotional, physical and educational/employment needs. Expected outcomes are decreased levels and cost of homelessness and individuals moving from poverty to progress as valued and contributing members within our community.
​
IMPACT Grant finalists received $1000 as a thank you for being a finalist.
Girl Scouts of Central Illinois
Tazewell County Resource Centers, Inc.
CASA of the Tenth Judicial Circuit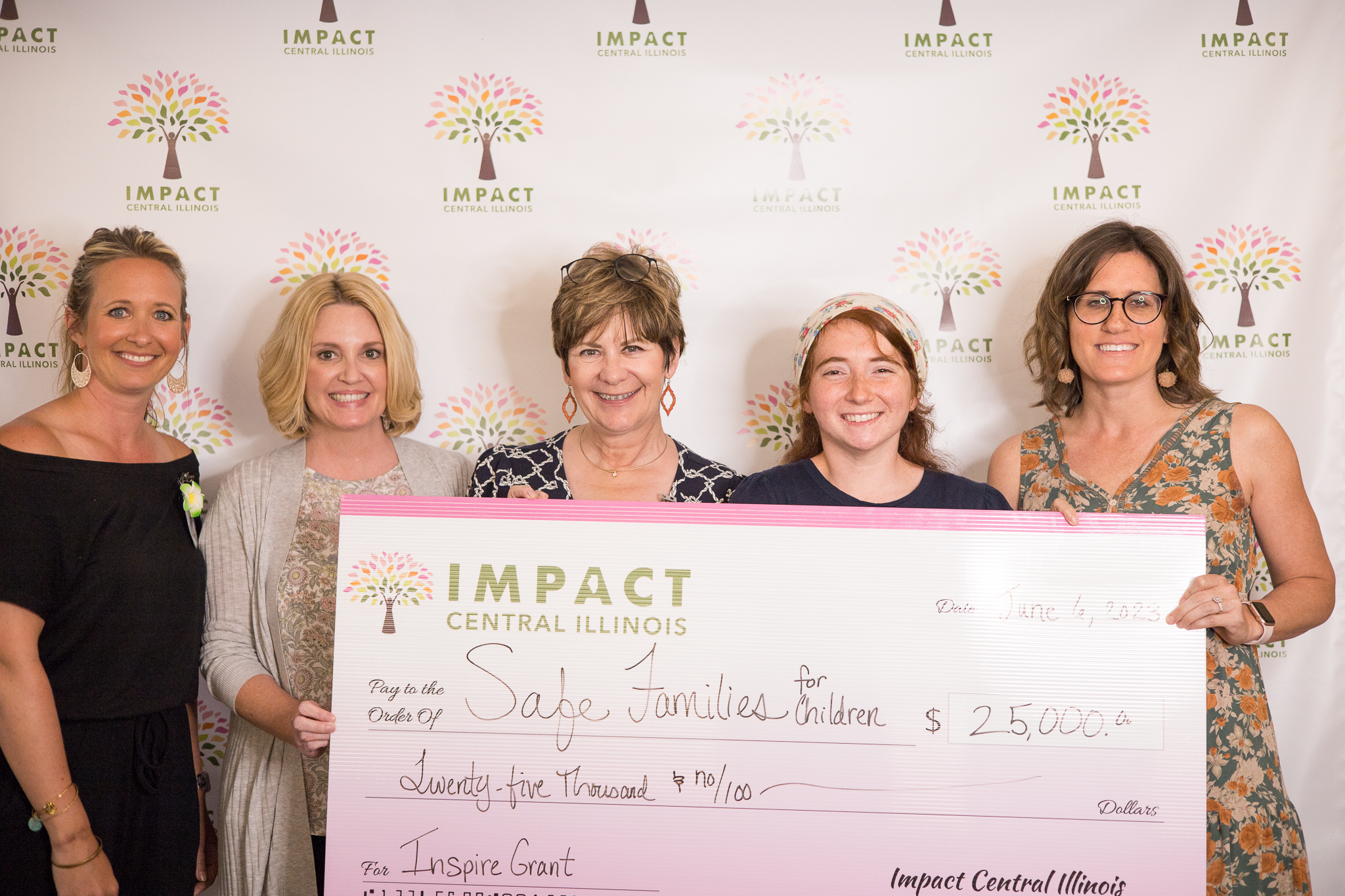 Safe Families for Children: Brittany Parker, (Impact GRC Co-Chair) Ellen Mossman,

Stacey DelVecchio (Impact GRC Chair), Abigail Rasmuson, and Jenna Oedewaldt

Project Description: SFFC addresses root causes of neglect and social isolation, by hosting vulnerable children and creating extended support for families. Many families face crisis such as unemployment, domestic violence, homelessness, substance misuse or illness striking child/parent. During crisis', parents struggle providing a safe environment for their children. Parental stress can result in child abuse/neglect. With SFFC, these situations can be averted. SFFC intervenes prior to crisis through a community of volunteers fueled with compassion to keep children safe. Parents voluntarily place their children in a safe environment, while other volunteers support the parent to restore stability to their lives.

INSPIRE Gant Finalist:
Community Needs of Chillicothe IL = $1000.